It's what you do before the season starts, and HockeyMonkey can get you there.
Introducing the Tacks 720 helmet, inspired by CCM's record-breaking success of the Super Tacks X helmet. Innovative AER-TEC VENTILATION SYSTEM powered by NEST TECH and channels allow max airfl ow and keep your head cool and comfortable. New and improved I.Q.SHION DRI will not retain extra sweat at the forehead. Elite-level protection from combination of 3D printed NEST TECH in key areas plus rate sensitive D3O® Smart Material and quality foams to help distribute impact energy. Self-adjusting occipital support cushion and an easy front-to-back side adjustment provide a customized snug fit that stays in place. A pro-approved look with structure stiffness on the sides for added protection. Players will feel lighter and cooler than ever - and be able to play their best game yet, all while being well-protected.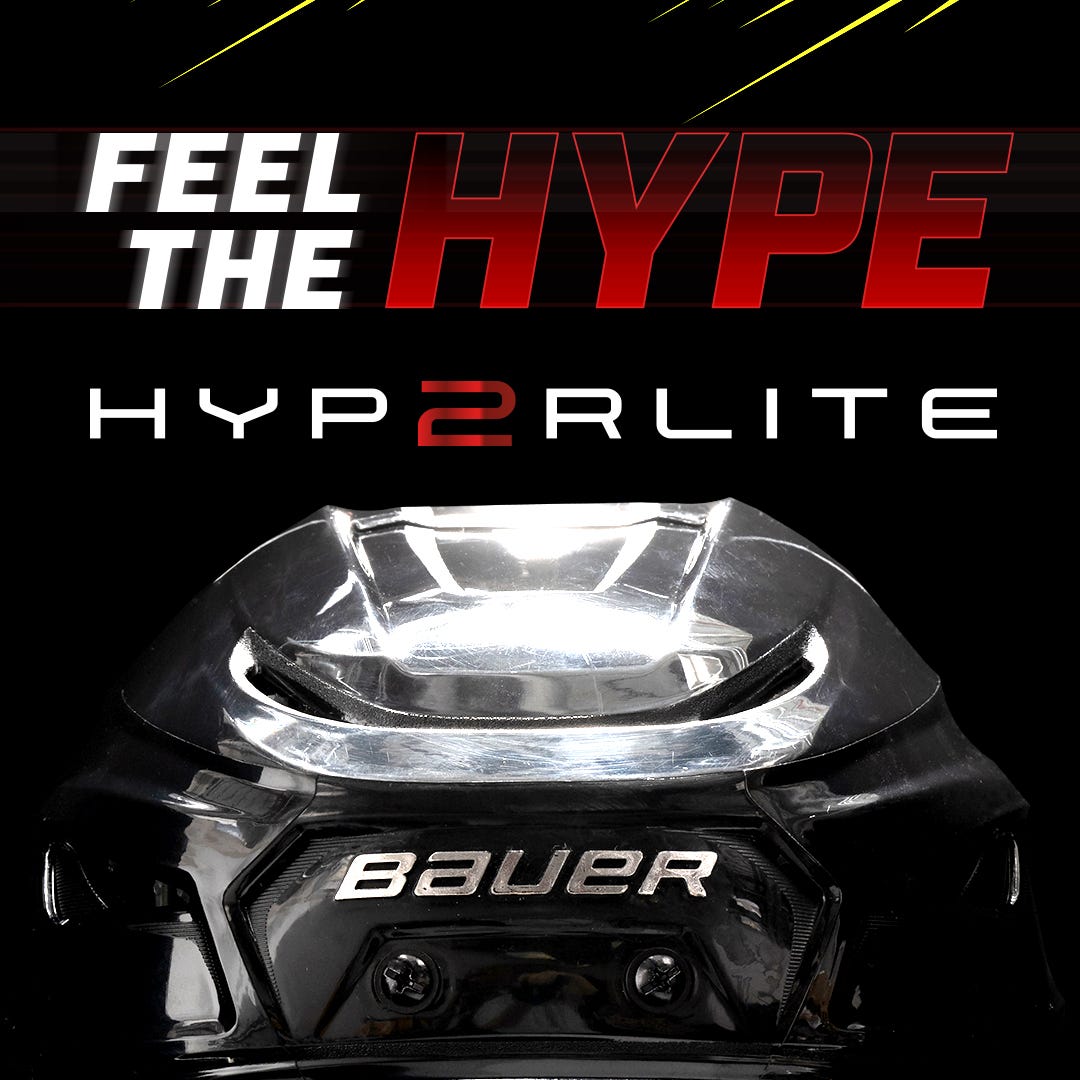 The HYPERLITE 2 HELMET is the most advanced helmet Bauer has ever built. Engineered for the elite and pro-inspired player who doesn't want to compromise on comfort, protection, or performance, the HYPERLITE 2 HELMET offers an optimum level of performance in a state-of-the-art package. Experience premium comfort & ventilation with a revolutionary 3D printed structure built to manage low, mid, and high-energy impacts. Stay dialed-in to the moment with the Occipital Lock + FreeForm Adjustment system allowing for easy, independent length and width adjustments. Feel the improved air flow from strategically placed exterior vents that match the GX-POD integration. Independent length and width adjustments allows you to create a customized fit.
Integrated within the helmet shell, Warrior's unique vent design directs air flow thru the helmet and around the player's head to help stay cool out on the ice. Multiple layers of VN foam and an Occipital lock to maximize protection and comfort. Traditional tool-less adjustment system to properly fit the helmet, hassle free.
The SUPER TACKS X hockey helmet is a marvel of innovation. Its continuous fit liner was engineered using state-of-the-art 3D printed Nest Tech technology throughout the helmet, keeping your head cool so you can maintain peak performance all game long. With elite level protection and comfort, you'll turn heads at every faceoff.
Heat moldable inserts in the front and back of the helmet allow for a custom fit for each individual player, providing the perfect fit no matter the head shape. EPP liner is the foundation to providing lightweight protection against all impacts. Traditional tool-less adjustment system to properly fit the helmet, hassle free.