Ice Hockey Girdles are an alternative to Ice Hockey Pants, with a few differences in sizing, fits, and overall appearance. Can't decide if you want an ice hockey girdle? This guide will help explain the differences between the two, how a girdle should fit, and things to consider, so let's take a look!
Hockey Pants vs. Hockey Girdles
The primary difference between hockey pants and girdles are the fit. The general consensus is that hockey pants feature a "roomier", more traditional fit, and will feel less constrictive. Girdles, however, are regarded as feeling lighter, since they have a tighter, close to the body fit, along with an improved range of motion. Another concept about girdles that a lot of players prefer is the ease of switching out shells. This is especially helpful if you play for more than one team, where the colors are different.
It is no secret that the popularity of ice hockey girdles are on the rise, that said, which one you prefer comes down to personal preference and playstyle.
How Should a Hockey Girdle Fit?
To measure for your girdle size, take a soft measuring tape and measure around your torso, just above your hips. Refer to the sizing chart below to find your corresponding size.
Hockey Girdle General Sizing Chart
Check out our hockey pant size chart to see how girdle sizing compares to hockey pant sizing.
Hockey Girdle Considerations
When buying new Ice Hockey Gear, there are some considerations, and general information, that you will want to know. This is no different with Ice Hockey Girdles, so let's take a look.
How long do girdles last? There are a number of different factors here (how often you play, skill level, physicality level, etc.) so it is important to keep an eye out for when it might be time for a new girdle. Make sure that no pieces on the interior are cut or frayed, and make sure that it fits properly.
What is the price range for girdles? Senior Girdle prices range from $99.99 to $169.99. Junior Girdle prices range from $79.99 to $149.99.
What materials are girdles made out of? Girdles are mostly constructed of lightweight, dual-density foams and hard plastics, covered by a breathable, compression material.
What are the best brands for girdles? Bauer and CCM are the two brands that feature the newest model, however the Warrior girdle is highly-regarded by hockey players as well. Tackla girdles have been around the longest, and it's no question that they have perfected their craft when it comes to girdles.
Any other questions or considerations? Unlike hockey pants, girdles have the same general overall fit and shape. So the factor to consider here would be whether you prefer the fit and feel of girdles over hockey pants or vice versa.
Sizing by Brand
All Ice Hockey Girdle manufacturers will provide sizing charts for their girdles. These will be helpful in determining what size you will need, to ensure great protection and fit. However, these are general sizes and will not reflect personal preference.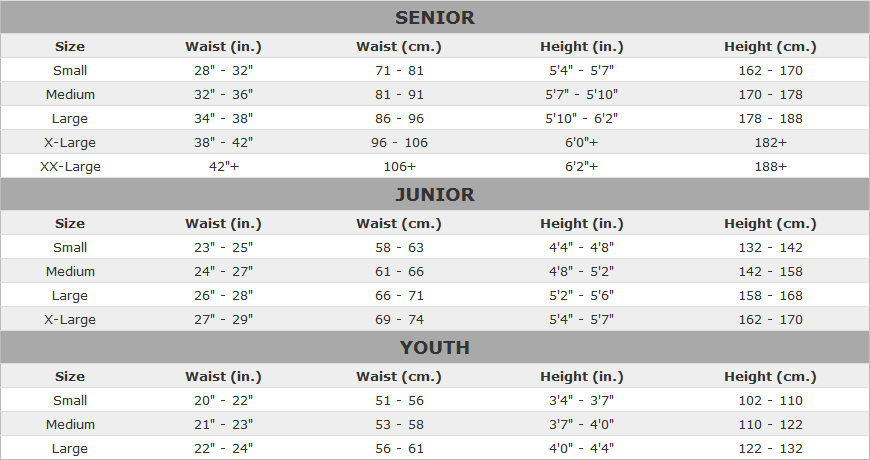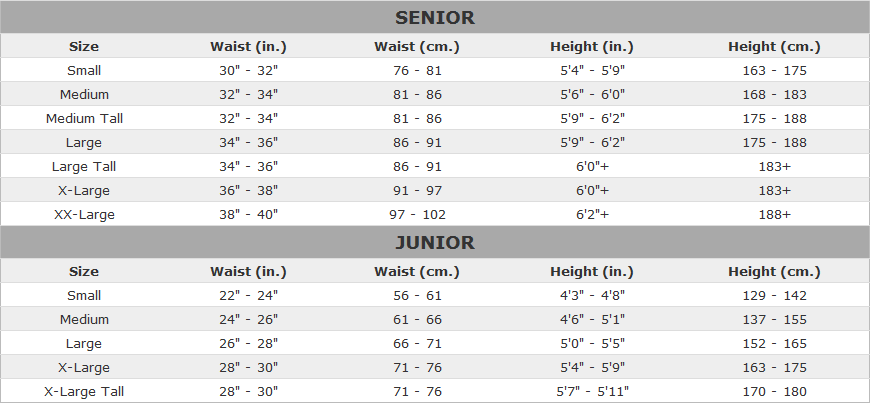 Shop Hockey Girdles from HockeyMonkey!
Visit one of our MonkeySports locations across the United States, where you can find various options of girdles and hockey pants to choose from. Or, check out our girdles and hockey pants on our website!
This article was originally published on January 24, 2020, and has been updated with new information.