During this year's Winter Classic game between the Boston Bruins and the Chicago Blackhawks, we got a chance to get our first glimpse at the latest upcoming stick from Warrior, the Alpha DX Hockey Stick! With this stick already being used by several pros, including Erik Karlsson and Zdeno Chara, we have gotten just a brief look at this upcoming release from Warrior Hockey. So, let's take a deeper look into the new Alpha DX Hockey Stick.
The technology within the Alpha DX Hockey Stick is highlighted by Warrior's Sabre Taper Technology. This taper, at the bottom third of the shaft, helps maintain torsional stiffness during powerful wristshots! The Sabre Taper, paired with a low kick-point, provides players with an ultra-quick release as well as improved accuracy and stability.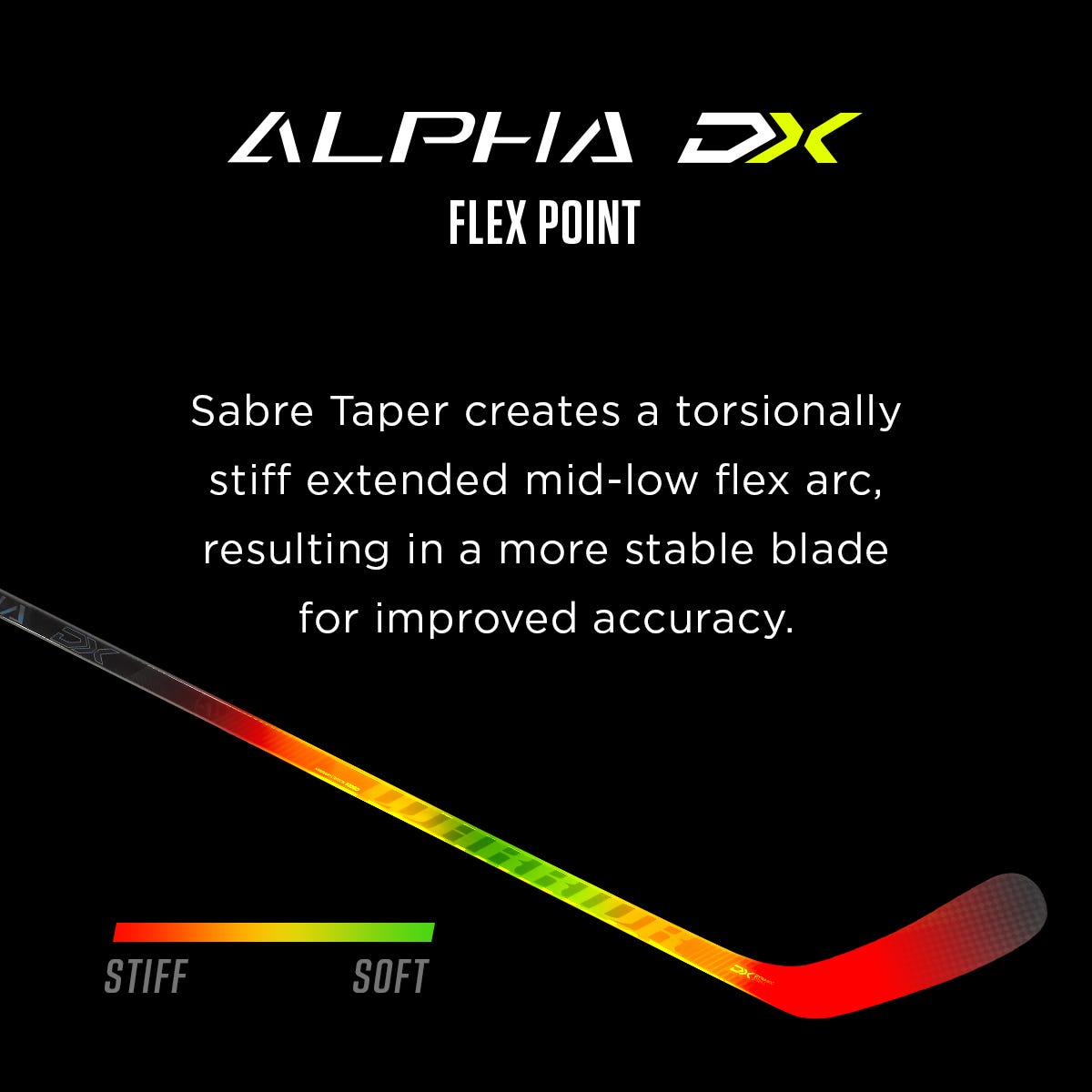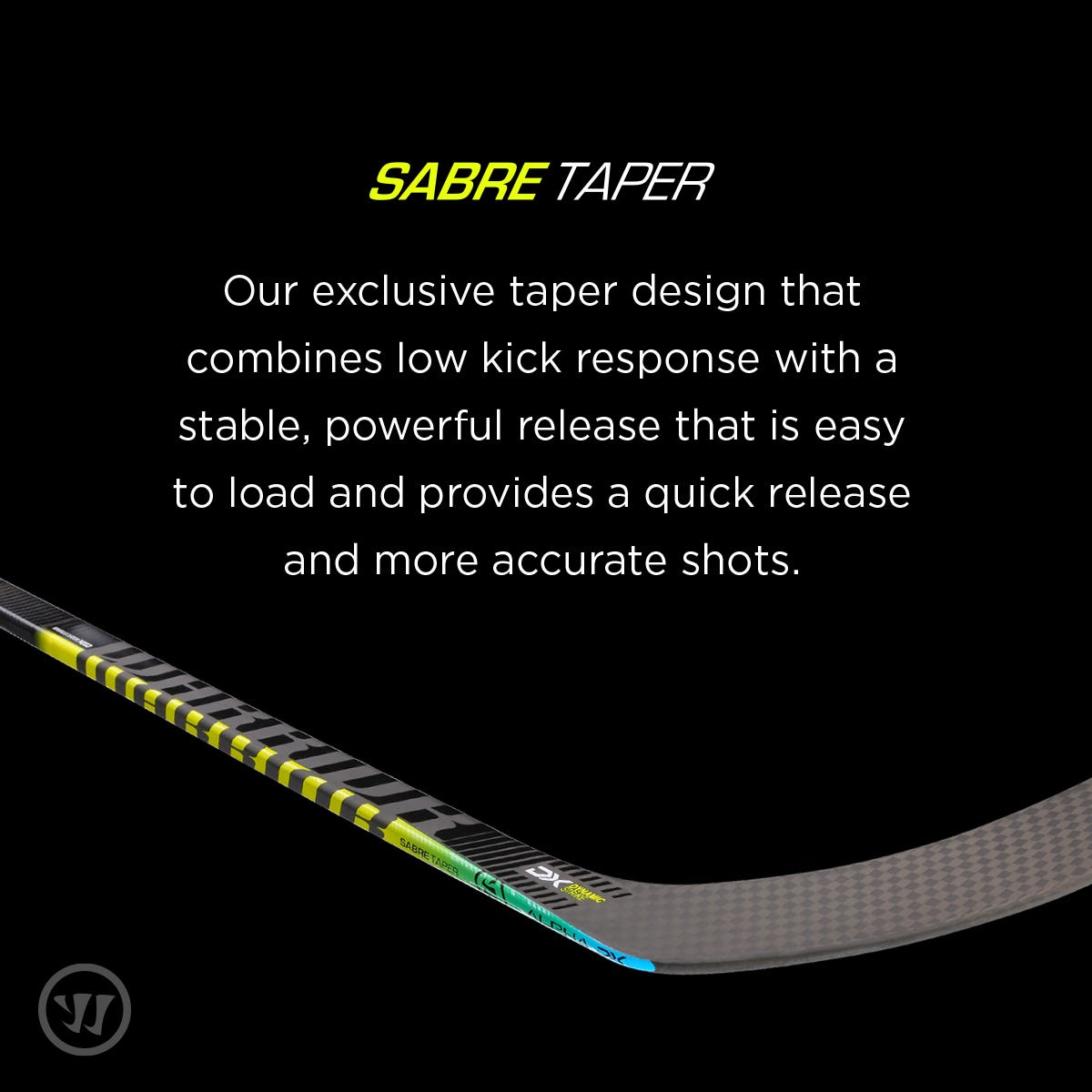 Further enhancing the overall feel of the Alpha DX Hockey Stick is Warrior's True1 Phantom feel one-piece shaft. While we have seen this technology in previous iterations, Warrior has improved it this time around, making it their lightest and strongest yet, creating unparalleled balance and feel with the puck on your blade.
Paired with the True1 Technology is the improved Minimus Carbon material within the shaft. This iteration has been improved as well to further increase shaft strength and durability. Additionally, this material is now more dynamic and elastic, providing further enhanced feel! Moving to the blade, the Alpha DX Hockey Stick features a lightweight polymer blade known as FuelCore blade. This blade uses an inner core that enhances puck feel and helps pucks fly off the blade of your stick! Furthermore, this polymer material increased blade durability by helping reduce the breakdown of other materials within the blade.
Whether you are taking slapshots from the blue line or stickhandling in tight corners, the Warrior Alpha DX is primed and ready for any situation on the ice. It is available for online pre-order on June 19th, and hits our MonkeySports shelves and website on July 19th!
This article was originally published on June 14, 2020, and has been updated with new information.