We first saw the Fantom QRE stick teased in this year's Stadium Series between the Pittsburgh Penguins and the Philadelphia Flyers with it being used by Wayne Simmonds and Brian Dumoulin. Fans and gear heads quickly noticed it, despite its sleek, "low-profile" look. More recently, Leon Draisaitl of the Edmonton Oilers has been seen using the Fantom QRE as well.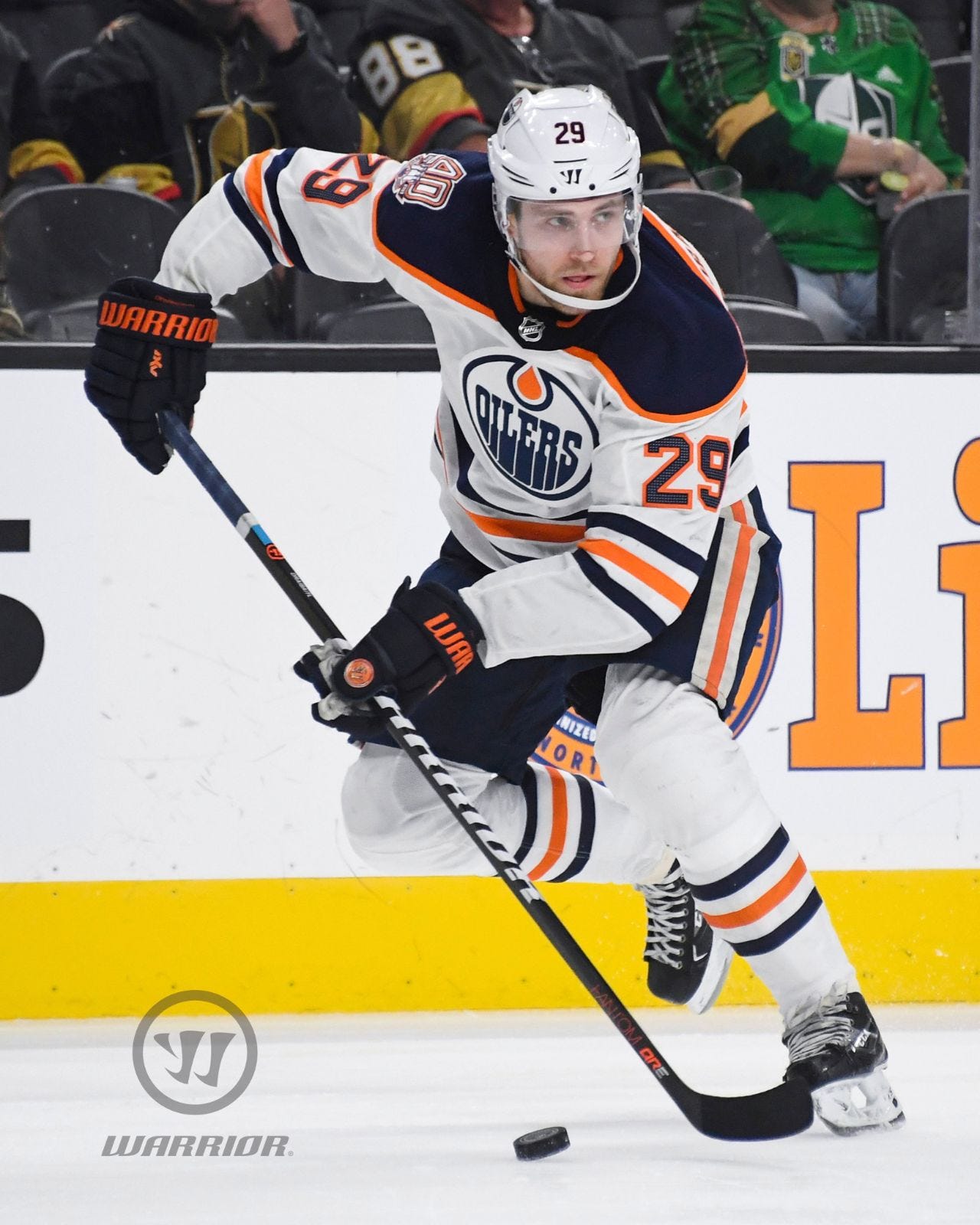 While Warrior typically opts for eccentric colors, as seen with the predominantly neon yellow and silver colors on their Alpha QX stick, the Fantom QRE is mostly black with one white Warrior logo at the middle of the shaft. The top quarter of the stick features a much smaller Warrior logo, also in a white color. The bottom quarter of the stick is where the orange Fantom QRE logo is found. The QRE portion is the same traditional font as seen on the QR Edge sticks, while the Fantom portion features a sans serif type font, providing a clean and unique look.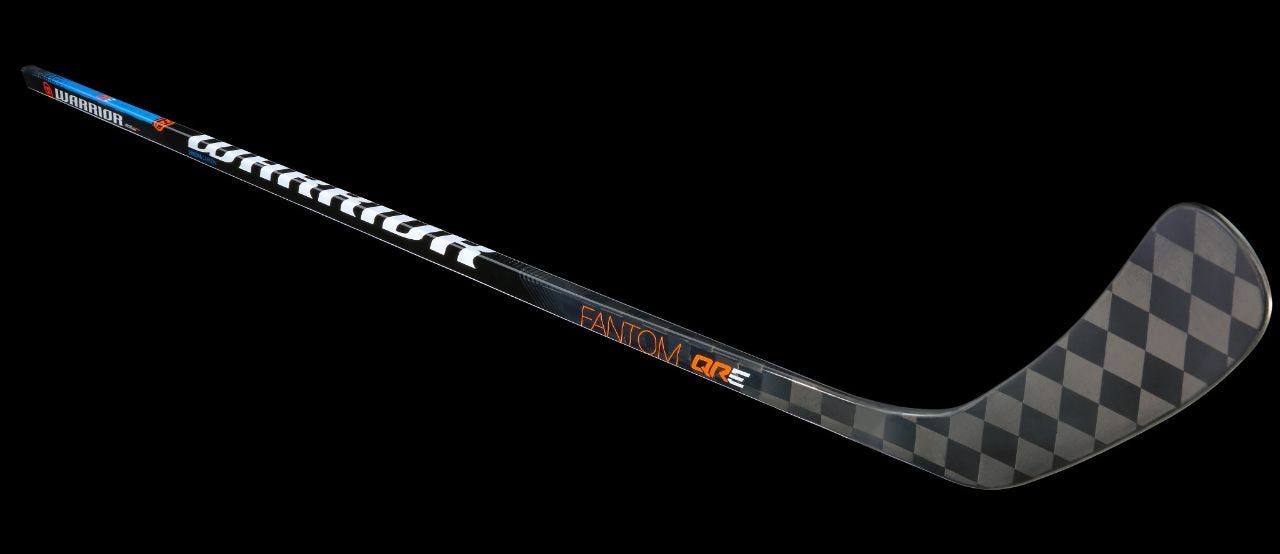 Helping the Fantom QRE weigh in at an incredible 360 grams is Warrior's 25K flat weave Enigma Carbon material. This material is the lightest and most dynamic that has ever hit the market from Warrior, and not only is it ultra-lightweight, it also features enhanced durability and pop life! Paired with the True1 Shadow Feel one-piece construction process, the Fantom QRE will have you firing pucks at the net with maximum power and quickness!
Additionally, the Fantom QRE incorporates Warrior's popular Edge Taper Technology. This angular taper drives flex energy through the hosel that further improves power and quick releases. The actual shape of this taper provides players with superior response, stability, and puck feel!
Due to the limited release of the Warrior Fantom QRE, each of our MonkeySports retail stores have 12 Senior and 12 Intermediate sticks available now… then they are gone! Furthermore, they will come with the ever popular W03 and W28 curve options. Lightness awaits with the Warrior Fantom QRE Hockey Stick.
This article was originally published on May 24, 2020, and has been updated with new information.