Last month, HockeyMonkey invited Donnie Drake from Bauer Hockey to our headquarters in Allen, Texas to discuss the release of their new Bauer Vapor Skate line! Talking with Donnie, he was able to explain the upgrades we can look forward to seeing within this new skate line from Bauer. It quickly became evident that these new features work together to provide players with the quickest and lightest skates possible. To make this happen, the features include:
DynaFlex Technology
DynaFlex Technology is the overarching term used for a multitude of new features found within the new Vapor skate line.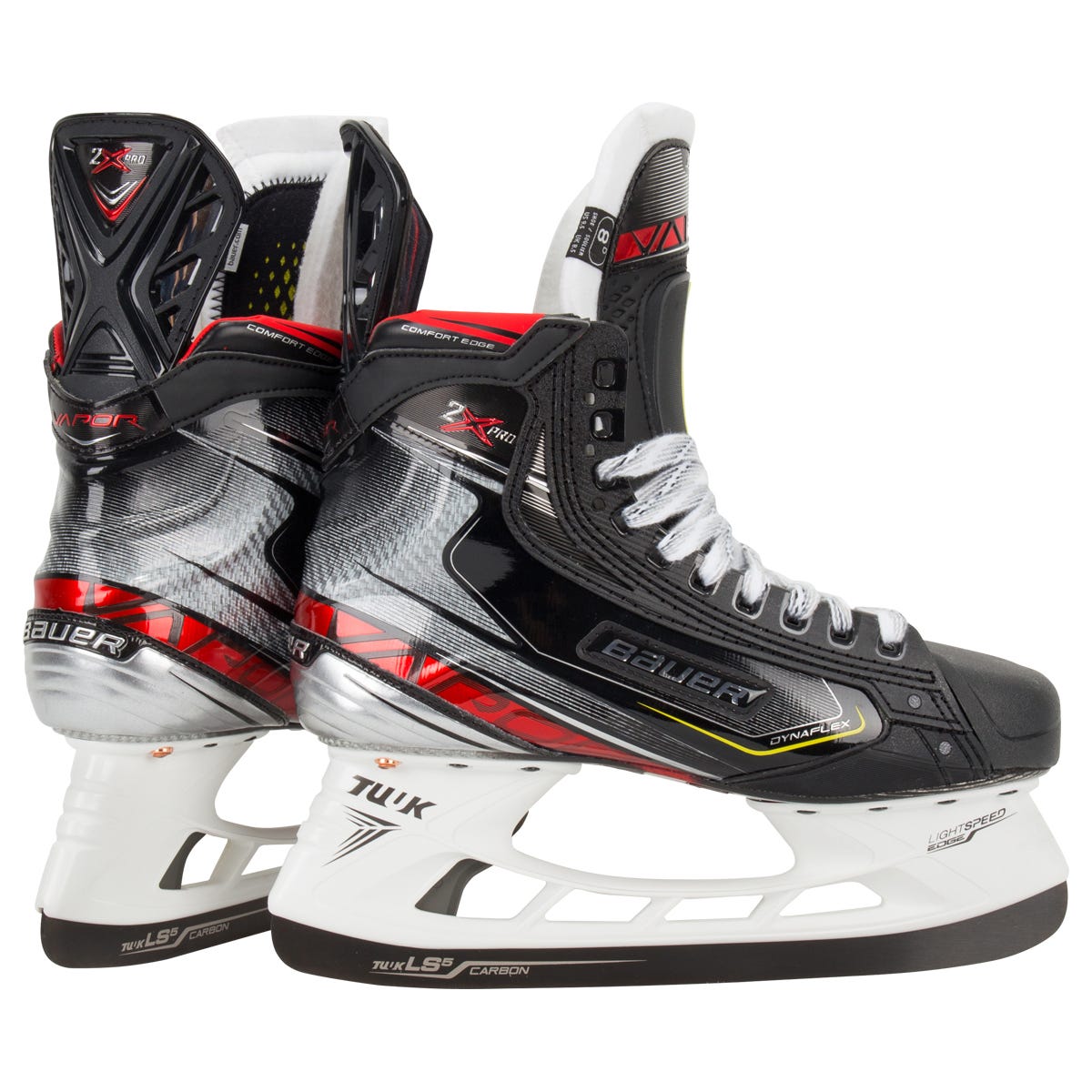 Asymmetrical Toe Cap: Built using over 25,000 foot scans, Bauer has further optimized how the toe cap is constructed. This iteration is now slightly shorter in height and slightly longer in length. This improved design gives players more control of the skate by further eliminating extra space within the toe cap.
Integrated Injected Facing: Improved design that better wraps around the foot enhancing foot support, which results in improved comfort, feel, and protection.
Asymmetrical Taper: Locks the foot and heel into place to ensure that there is a minimal amount of movement from the foot. In turn, this translates to energy being more efficiently utilized within each skating stride.
Recoil PRO Tongue
Dual-Injected tongue that offers enhanced flex, protection, and comfort thanks to the new three-piece design on the front of the tongue, compared to the one-piece design we saw on previous iterations. Works hand in hand with the improved facing, giving players a snug, close to the foot feel.
Aero Foam Pro Padding
The new Aero Foam Pro padding anatomically wraps effortlessly around the shape of players' ankles, giving them a truly personalized fit. Furthermore, this new padding is also more responsive to heat-molding than ever before, further enhancing the comfort and fit by eliminating extra space within the boot.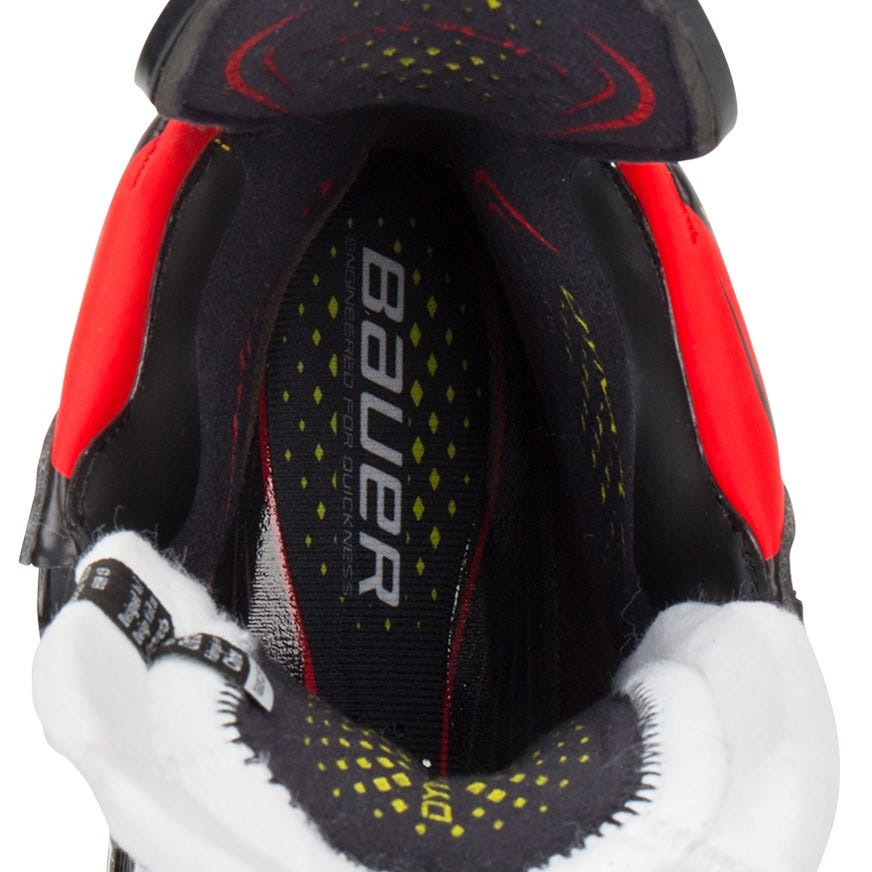 This article was originally published on June 5, 2019, and has been updated with new information.