New to hit the ice for the 2019-2020 season is CCM's latest addition to their low-kick stick line with the introduction of the Trigger 4 Pro Stick! Featuring an improved shaft geometry and blade, it's no question that the Trigger 4 Pro Stick is CCM's most advanced to date. Let's take a quick look at some of the details.
The properties of the Trigger 4 Pro Stick remain consistent with the overall goal of the Trigger stick line, which is to get pucks off the blade and into the back of the net as quickly as possible. However, for this iteration, CCM has amplified the release quickness by implementing an all-new ergonomic shape at the bottom third of the shaft.
Updated Design
Designed in-house at CCM's Performance Lab in Montreal, they worked with numerous elite and pro level players to come up with the new design. The inner face of the stick features a concave design (top image), and flipping it over to the backhand, the stick utilizes a convex design (bottom image). This setup allows players to get more power and control on their shots by decreasing torquing and rotation of the shaft. This design, paired with the low kick point, allows the Trigger 4 Pro to excel at what it was meant to do; have an ease loading time, lightning quick release, and unmatched puck feel.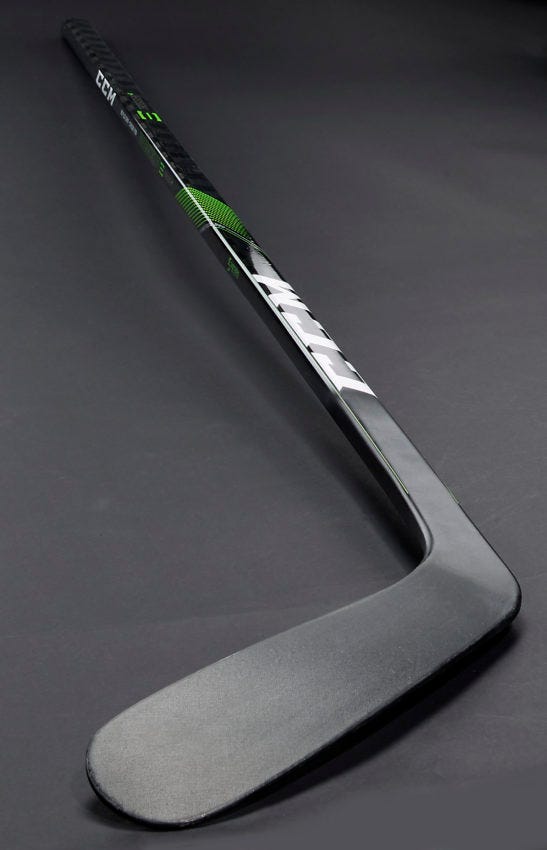 Agility Blade
Assisting the new ergonomic shape of the Trigger 4 Pro Stick is the new Agility blade! We won't give away too many details now, but this redesigned blade is a touch softer than before, improving puck control and stability during hard shooting and stick handling!
We are excited for the Trigger 4 Pro Stick to hit our website on October 25th, where it will be available for pre-orders. Rather see it in person, though? It officially hits our retail shelves on November 22nd.
In the meantime, be sure to follow us on our Social outlets where we will be posting behind the scenes content on Instagram, Twitter, and FaceBook.
This article was originally published on October 4, 2019, and has been updated with new information.